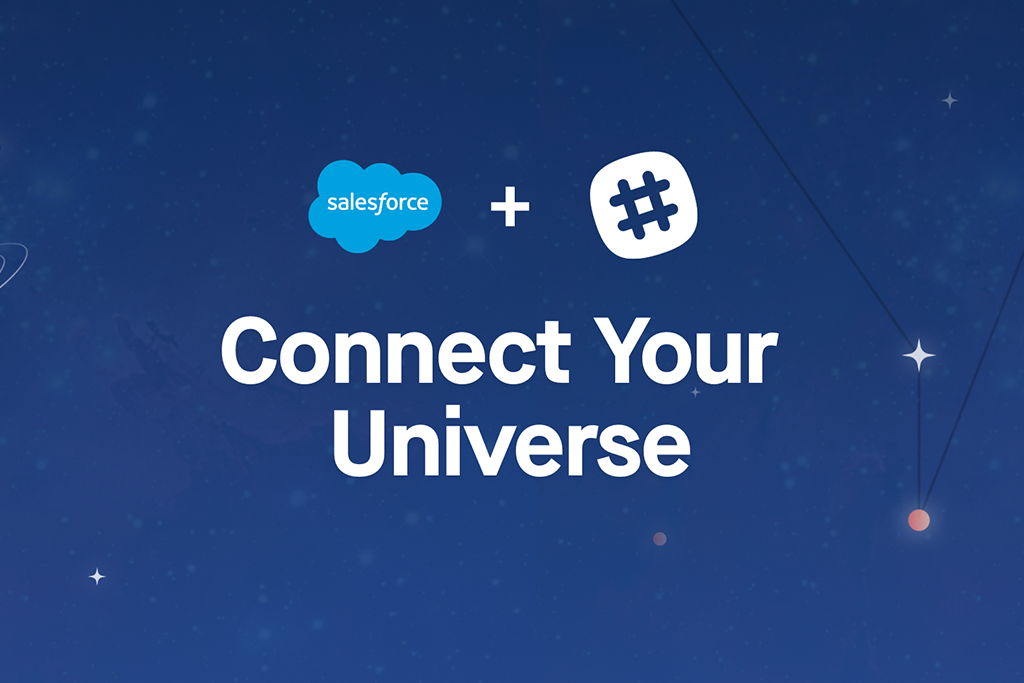 There are so many amazing things happening at this year's Dreamforce! From 3,200+ sessions (including a keynote with Former First Lady Michelle Obama) to the Dreamfest concert featuring Alicia Keys and Lenny Kravitz, you know it's going to be another memorable week of fun and learning with your fellow Trailblazers!
As you know, Swiftype is excited to sponsor Dreamforce for the first time this year. Our team will be at the Customer Success Expo to show you how your company can boost sales productivity and customer engagement by connecting Salesforce to your universe of cloud apps with Swiftype's AI-powered search.
As you are mapping out your agenda, be sure to catch one of our 20-minute Partner Theater Sessions, featuring Jonas Lavoie (@iamjll), from Swiftype's product management team.
Connect Your Universe: Search, Explore and Discover Salesforce Data and Beyond
Use Swiftype Enterprise Search to search across all your cloud data sources and deliver AI-powered, highly-relevant results in a single search experience all without leaving your Salesforce environment.
Date: Monday, November 6
Time: 2:00 p.m. – 2:20 p.m
Location: Moscone South, Partner Theater 4
Bookmark Session
Date: Wednesday, November 8
Time: 2:30 p.m. – 2:50 p.m
Location: Moscone South, Partner Theater 4
Bookmark Session

Search that works: Salesforce Communities, Websites and Beyond
Create custom and powerful website search with Swiftype, thanks to seamless indexing, best-in-class relevance, and intuitive customization features. Get the control and insights you've always wanted from your search.
Date: Tuesday, November 7
Time: 10:30 a.m. – 10:50 a.m
Location: Moscone South, Partner Theater 4
Bookmark Session
Can't make the sessions? Come by and see us at booth #1928