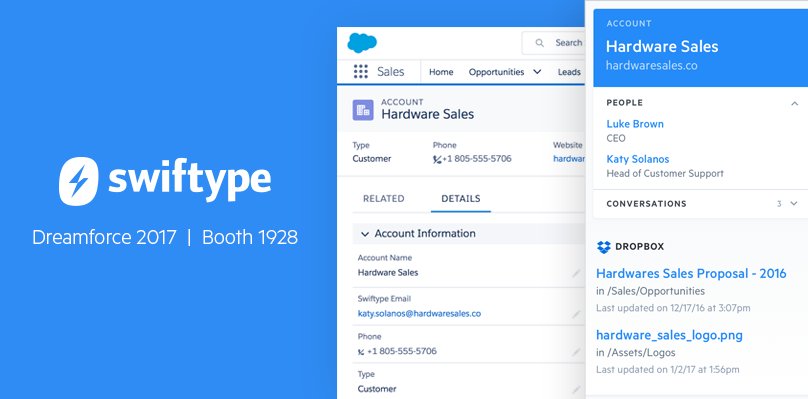 Data in Salesforce drives our businesses forward
For many of us, Salesforce is where we spend a large amount of our working day. Whether you use Salesforce for CRM, marketing automation or customer support, it's a critical platform for getting work done.
When it comes to using Salesforce as a sales platform, it's a resource for staying up to date with leads and closing new business. Salesforce holds the data that helps a company to understand current sales performance and make future revenue projections. This is information that helps to drive a business forward, so having it organized and easily accessible is a big benefit to most companies.
On the Service Cloud side, Salesforce helps companies to maintain high-quality customer service which is a critical ingredient to operating a sustainable business. With Salesforce, customer service representatives are able to interact with customers in a single place, streamlining operations, and helping customers to get answers faster.
Search across all your apps directly from Salesforce
At Swiftype, we recognize the important role that the Salesforce platform plays for many companies, so we've built a search tool that makes accessing external content from Salesforce much easier. The Swiftype Browser Extension works alongside you as you work in Salesforce, surfacing relevant content based on account, lead, and opportunity information.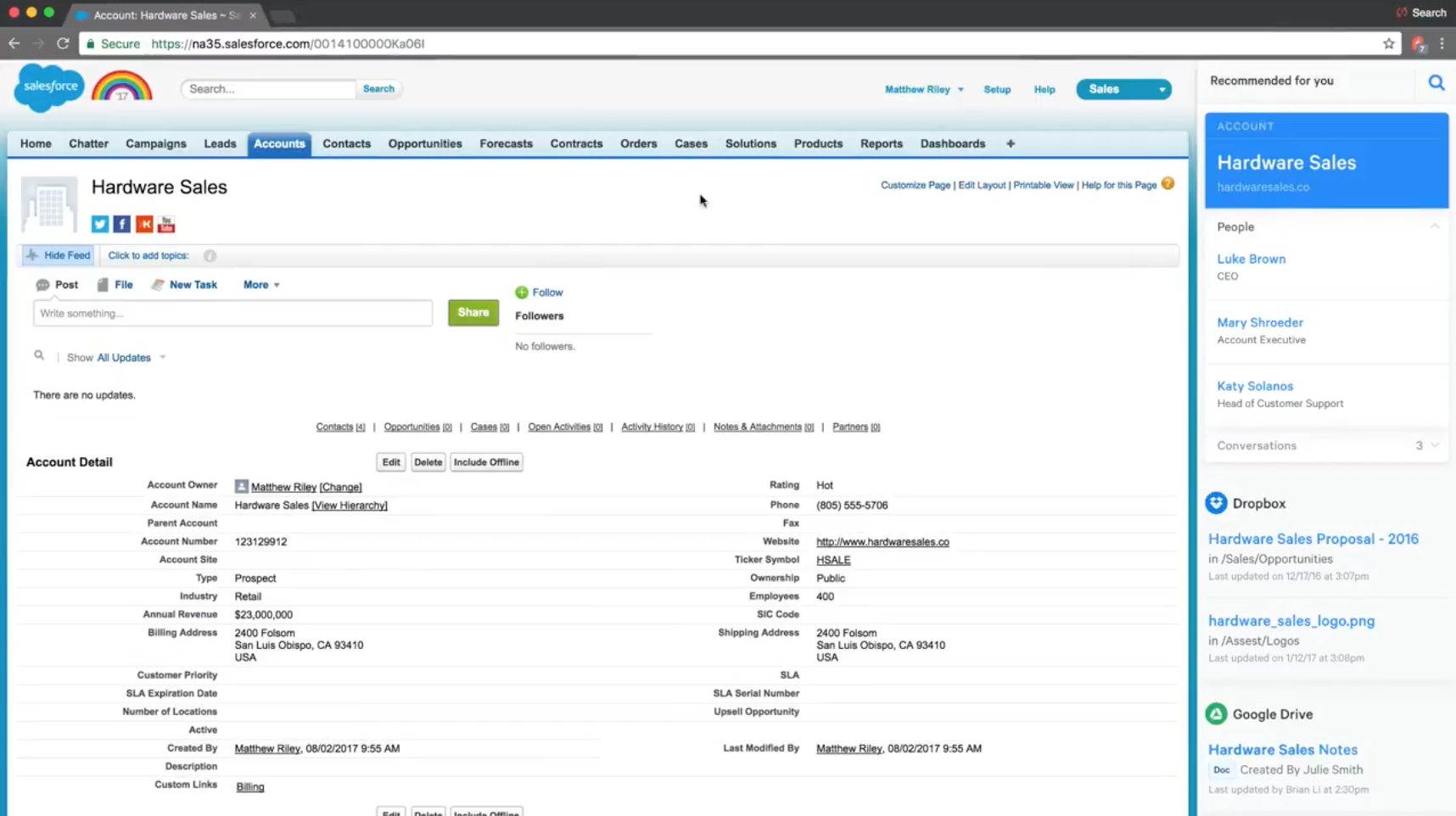 Get a cross-platform view of people, accounts, and other key entities
Swiftype enables you to search every object and field from your Salesforce Clouds (Sales, Service, Communities) and across any other cloud data sources (G suite, Office 365, Box, Dropbox, Slack, Zendesk, Evernote, etc). With Swiftype, you can get a full, cross-platform view of an opportunity or account, which helps you to quickly identify any potential roadblocks and take action.
Complete functionality inside of Salesforce
Furthermore, if you'd like to access Swiftype from a full screen UI inside of Salesforce, you can tab over to that experience. From the full Swiftype Enterprise Search view, you'll be able to search for files and team members, configure your settings, and see your organization's recent activity.
Swiftype is an AppExchange Partner
Our Enterprise Search app has been through a qualitative and quantitative review process with Salesforce and has met the highest set of security standards and best practices.
Visit Swiftype at Dreamforce 2017 – booth #1928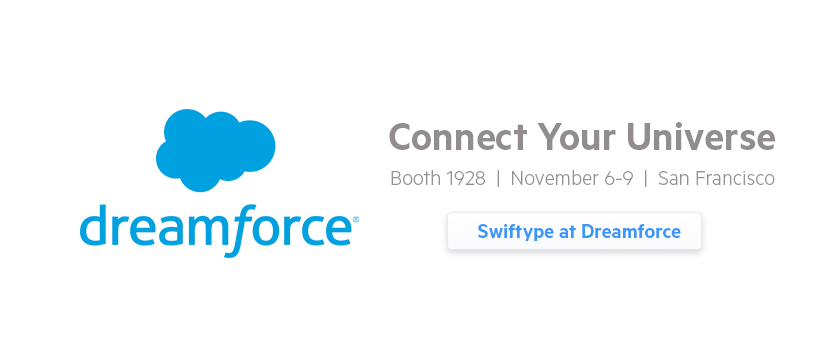 Getting started with Swiftype
Swiftype has a connector framework that enables you to connect to all of your cloud data sources with a few clicks. Swiftype gives you the ability to add content sources at an organizational, team and individual level, ensuring you're searching across the apps that are relevant to your job. By connecting to all of a company's apps, Swiftype enables organizations to unify their fragmented data and boost productivity.