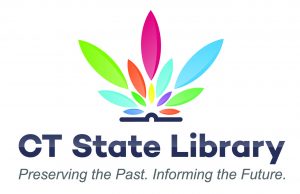 Located in Hartford, the Connecticut State Library provides a variety of library, archival, public records, and other important information services for the state. Their mission includes holding digital archives from more than 70 departments and providing online access to searchable databases and digital collections.
After struggling with a generic site search tool, a new IT Analyst was charged with improving the experience for the library's patrons. A unique challenge was that any new search solution had to combine information from not only the main website, but also from a separate, specialized platform for librarians.
Connecticut State Library IT Analyst, Jacqueline Bagwell, shares her experience of implementing Swiftype as the Library's new site search solution:
What were your "must-haves" for search during your evaluation?
As part of the improvement project, we moved to a WordPress platform for our site and used the integrated search tool. But that didn't allow patrons to also search our subdomain, which is a separate content management platform built specifically for librarians. It was really important to include that content in our search because, otherwise, so much information would be undiscoverable by patrons.
Searching two different platforms created a unique situation for us, but it was critical to include results from both. We have information in our subdomain that isn't available anywhere else, like death records and historical patents. That information is unique to the library, so we have to make it easily accessible.
What has surprised you the most with your deployment of Swiftype?
I think that the usage of search is so high and growing. But it's nice that Swiftype was able to just handle it so easily. I'm looking at the big picture to make sure our resources don't get stretched to our limits. Swiftype is able to handle search traffic that's growing beyond our expectations.
Before Swiftype, I don't think patrons had a good understanding of how they could get the information they wanted. And the patrons obviously like our new site search and use it. It's being used way more than I thought it would be, and that's a big jump from before.

What was your biggest challenge during your implementation?
It's our volume of information across two domains and we're adding new databases to make it more useful for the patrons. We have all the legislative information as well that comes over from the state capital that gets digitized. We have records that go back a long way, so there's quite a lot. But we met our deadline and have been expanding ever since.
How are you using Swiftype's analytics to improve the user experience?
We're seeing search grow on a regular basis, which is good. Probably about three times per week, I look at reports on broken links, pages accessed, no-results searches. That last one helps me understand if the query was bad or if there was another issue with redirects or something else.
Is there a feature you can't live without?
The fact that Swiftype can index both sites, that's its most important aspect.