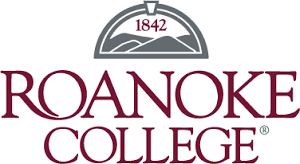 On the Search: Michael Santoroski, Director of Web and Software Development
Roanoke College was ranked 2nd on the 2014 U.S. News and World Report list of Up-and-Coming National Liberal Arts Colleges. As the Director of Web and Software Development, Michael Santoroski was tasked with improving the college's site functionality, after a site redesign. The initial search solution was not returning the desired results and with so much on the line after a complete site overhaul, search was critical to help visitors find their way around a newly designed website.
Today we discussed the ease of implementing Swiftype and the biggest impact it has had on both their internal and public-facing sites.
What kind of challenges with search did you face before Swiftype?
Roanoke is a small college with about 2,000 students.  Like many colleges, we don't have the resources to have the latest technology, but we needed to improve our on-site search experience because our site serves such a wide range of audiences. From prospective students, current students, faculty, and alumni – search is often the fastest way for them to find answers to their questions.
We were using Google's Custom Search Engine, but it was no longer meeting our needs. The tool wasn't flexible enough for our site and wasn't producing the results we expected.
What were your "must-haves" for search during your evaluation?
Two things were really critical for us. Weighted search and being able to rank search results was key for us. Secondly, the type-ahead feature was really important to me. It just made searching so much better when Google first implemented it for the web.
With a limited IT team, I was also looking for a solution that would be easy to implement. I like that it's a crawler-based solution. I just had to add our domain and set up probably took less than an hour to get it to a functioning state. Swiftype has really made installation as unobtrusive as possible.
What has surprised you the most with your new deployment?
The number of emails to our web support has been reduced to almost none. We were constantly getting emails through our contact page from users who couldn't find content they were looking for, whether that be an upcoming course schedule or an event. As soon as we implemented Swiftype, the emails stopped…virtually overnight.
What new things did you find readers searching?
We had one instance where a faculty member told me she couldn't find the academic catalog. I was in a meeting, so I went in and switched the search results around a little bit, but then she emailed me two days later and said "Oh, I found my problem, I was spelling it like British catalogue – with "gue". So I just added that as a synonym and it's fixed either way now.
That kind of on the fly customization really helps us keep our site search results relevant.
What kind of success have you seen since launching the improved search with Swiftype?
For higher education, it's a little harder to quantify our success metrics in relation to site-search. It is all about ease of use. Swiftype does have an engagement module for that, but I haven't really gotten to play with those. What we end up seeing in the admissions process is that a student comes back to the site over multiple sessions, and when they come to the site, each time they have a different objective.
On the flip side, you also have alumni who receive emails, come to the site looking for alumni events and rely on search. Ultimately those are visitors you want making donations to the college, so each type of visitor has different success metrics.
Higher Ed websites are difficult. The administration wants all kinds of content on the site, but students want something else, so there is a balance in terms of what information to show.
I think in a way, search has solved that problem. It's one of those things that works great and I don't worry about it too much. It just does exactly what I need it to do and doesn't make me spend a lot of time fighting with it. When I'm in a meeting and someone says "I tried to search for this thing and I didn't find it", I can just go in there and easily make it happen. Make that be the top search result and it's super easy to do, even I can't screw it up.