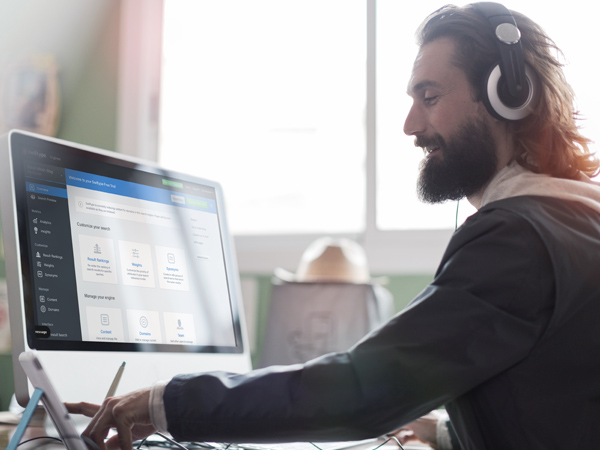 We're always excited when Swiftype customers give unprompted kudos to our solutions. Of course, we also work with a lot of our customers to showcase how they use Swiftype.
But when someone who's not a customer writes about how great our products are after a trial, it makes us a bit more proud to be doing what we're doing. If our products provide such a great experience that someone needs to tell the world, well that just makes us smile!
One recent example is from David Walsh (@davidwalshblog), a Senior Software Engineer and evangelist for Mozilla, who also runs the wildly popular David Walsh Blog. On his blog, which uses WordPress, David defaulted (as many do) to the out-of-the-box search functionality. And, just like many of you, he found it "underwhelming," so decided to look for a replacement.
You can read his full post here, which goes into much detail on Swiftype's features, explains how he set up both Swiftype Site Search and Enterprise Search, and offers his overall impressions. (SPOILER ALERT: He loved both of our solutions!)
Reading David's post inspired me to write this post because it made me realize how web developers struggle to balance the demands of marketers (like me) against the reality of managing a website. Add to that their desire to work smarter and to work on projects they are passionate about, and it's easy to see how they can become frustrated with things like lackluster search solutions.
As my team and I spend more and more time speaking with developers specifically about search, we're seeing clear yet unique needs for both public-facing site search and internal enterprise search.

Site Search for Your Public Audience
Engineers and developers want to spend more time developing products and websites, not configuring search. It's pretty obvious, and understandable. Developing allows them to be creative, solve problems, and build new things. Search, albeit a critical feature for site visitors, is part of a site's foundation. It should already be there. And it should work, and work well.
Developers are often asked by marketing or others to tweak search results, which should be easy. If you're not a developer, you probably assume it's a simple fix. But that's not the case with most solutions. "Google Webmaster Tools doesn't allow me to modify result order so I'm somewhat helpless in correcting the issue on Google, but Swiftype allows me to correct the issue for my own site search," wrote David in his blog post.
Search is not something that can be created or optimized in a few minutes, especially if your search was custom developed. It's not much better if your search was created by your blog or site platform, or even if it was created by Google. It's also why few people build their own (read here why building search is so difficult) and why most people default to WordPress' canned search or Google Site Search.
With Swiftype, however, tweaking search results is easy. We've built our solution with developers in mind, and to make their jobs easier. As David puts it, "All I need to do is drag and drop the result and Swiftype remembers the preferred result order."

Ultimately, what's most important is the experience you provide to your site's visitors. Do you want search to be a frustrating part of that experience or a differentiator? Considering that one-third to one-half of site visitors use search, you're probably going to want to make it great!

Enterprise Search for Your Internal Customers
Internally, developers have more to consider, since search is on the hook for helping every employee work smarter and faster. David goes into great detail in his post, and he points the finger at the proliferation of specialized web services for making enterprise search such a bear. You might be using HipChat or Slack, plus Dropbox and Box, and GitHub and Jira, plus Salesforce and Zendesk. Again, in David's words, "We have so many focused services now, however, that we run into a frequent problem:  where the hell do we find anything?"
Working smarter means removing the burden of foundational tasks, like API configurations, from the developer's workload. Swiftype lets you choose from dozens of prebuilt connectors to speed and simplify a holistic enterprise search. If a connector isn't available, our APIs enable you to create a secure and unique endpoint in just a few clicks. It's that easy. Developers can even add intranets and cloud-based repositories to their search results pool by using Swiftype's web crawler feature. It's all designed to make search easier for developers so they can quickly get back to developing.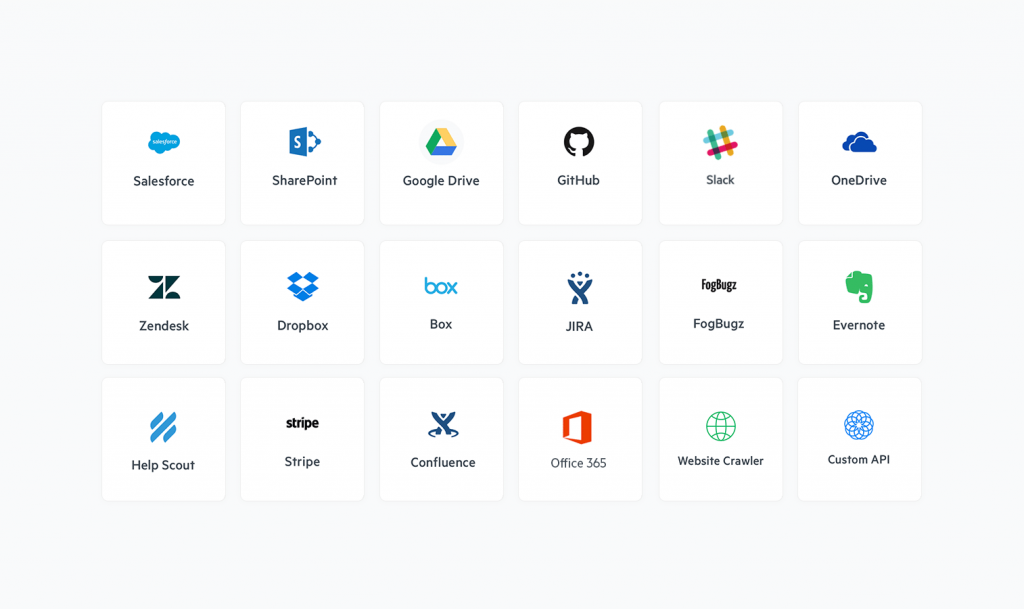 What's important here are two things. First, you're elevating the experience and productivity of your internal customers by helping them quickly find what they need. Second, you're giving developers more control and more productivity for themselves by making search easier to configure while providing better results.
As David Says, "Give Swiftype a Shot"
I thought about writing a typical marketing "we're great" conclusion here, but then realized David did a fantastic job of summarizing it on his post:
"Both of Swiftype's awesome offerings, Site Search and Enterprise Search, are really impressive.  Instead of rolling out your own search or using a lacking free alternative, give Swiftype a shot."
I couldn't have said it better myself…so I didn't!