With so many cloud apps in the marketplace and new ones poised to leap on the scene everyday, it's easier than ever to collect tech. But between all of your organization's departments, that pile of apps can quickly become unmanageable and finding information amongst them impossible.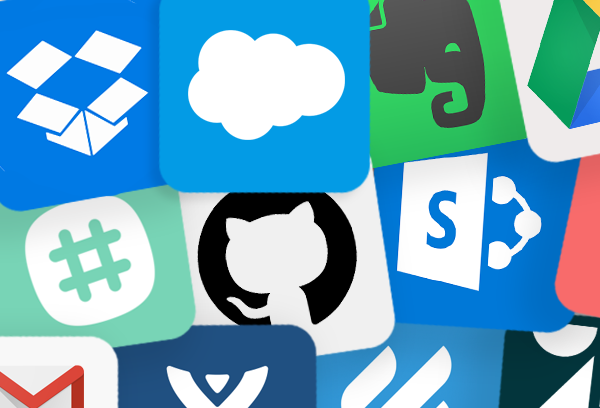 Too Many Cloud Apps? Stop Wasting Time Hunting for Information
There's no arguing the right cloud technologies (Salesforce, Dropbox, Google Drive, Box, Jira, etc) get your department running faster. Each has a purpose and each adds value to your business. The challenge is in quickly finding information (documents, files, conversations, or data) scattered across these cloud-based systems. It turns a simple search for a document into a time-consuming, productivity-killing endeavor.
Did you know that the average organization is using 23 cloud-based apps? A few, 13%, even admitted to having more than 50! Are you a member of one of these teams?  While it takes a collection of solutions to meet all of your needs this collection should solve problems, not create them.
Stop wasting time hunting for information! Download this NEW eBook and learn how a single search experience platform can help your organization increase productivity, gain visibility, and eliminate content duplication.