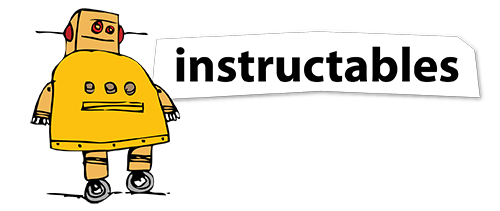 Search is one thing, but powerful search is something different altogether. Instructables.com, an online community for people to find and share do-it-yourself projects, realized this after struggling with Solr for years.
Instructables employees were frustrated by a search engine that returned very basic results for broad searches and failed to return results for misspelled or overly specific queries. Moreover, the Instructables staff had spent countless hours tracking and quantifying the quality of their user-generated content by popularity, tags, and other metadata, but their search remained a "black box" that only returned very simple text based results. Because search is the core navigational tool on the site, they needed a solution that would deliver "good" results that drew upon the rich metadata associated with each project.
To fix this problem and deliver better search results to their visitors, Instructables came to Swiftype. For the past three years, we have finely tuned our search algorithm to deliver outstanding search results out-of-the-box.
After implementing Swiftype and fine-tuning their relevance model to draw upon this metadata, Instructables saw a dramatic improvement in their search results for a wide range of queries. Now, users were seeing more popular and overall better projects. Let's explore these improvements by looking at a number of query types and comparing their results from before and after implementing Swiftype.
Overly generic searches. Swiftype improved results for broad searches by digging deeper into the metadata, weighting results based on a combination of project popularity, project title, individual step titles within the project description, and more. This combination surfaced results that the instructables staff knew were better projects, with more detailed instructions and higher user ratings, instead of simply populating a list of projects with the same title as the query.
Overly specific searches. Before Swiftype, users who searched for specific projects, such as a "diy stethoscope," would only see a handful of results for very exact matches. Now, users see a wider range of results and have more options to choose from.

Misspellings. Instead of only showing results for projects that include the same misspellings as the query, Swiftype's algorithm automatically corrects these spellings by noticing if a similar query has significantly more results. Additionally, Swiftype's search algorithm learns from the corpus of searchable text in Instructables' index, making the spelling tolerance model specifically tailored for the query patterns of Instructables' user base. This is particularly notable for an obscure query such as "Arduino," which is not an English word but is nevertheless important and popular on Instructables.com.
These several examples only scratch the surface of the many algorithmic improvements that Swiftype brings to site owners. On the modern web, users expect powerful search engines that draw deeply from website databases to deliver relevant results. To hear more about what Swiftype can do for you website, check out our solutions pages or contact our sales team today.