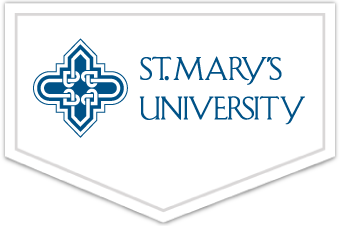 On the Search: Elaine Shannon Web Developer & User Interface Specialist
What kind of challenges with search did you face before Swiftype?
One of the biggest challenges we hoped to solve with a new search tool was the ability to search across multiple domains. Over the years we have created many websites, both internal and public-facing, and there was no good way to search across them. It seems like an easy problem to solve, but on our main platform, we didn't have a tool that could handle results from more than one website.
We also had a hard time making sure search results were relevant. As soon as we installed Swiftype, we started spending time customizing results. Users don't need to sift through the thousands of pages and documents we've indexed across all these sites, they just need the top handful of results.
What were your "must-haves" for search during your evaluation?
The most important factor for us was building a search engine that spanned multiple websites on multiple domains. We also wanted to be able to have better control over search results. We can't always change our content to match searchers' intentions — for example, we don't call our residence halls "dorms" — so being able to set up synonyms and custom result sets at an affordable price point sold us on Swiftype.
In what creative ways have you used Swiftype to improve your search?
Students don't always know what major they want to pursue, so it's not always easy for them to browse through a university website and find a program they want to commit to. We thought it might make it easier to decide if we set up a list of interests and linked those to related programs. So, we built a dedicated search tool. If you're interested in art, you can type that in and be presented with five different program options that match that interest.
Our program page used to be a long list of everything we offered, and we found that site visitors didn't stay on that page very long. Now, we offer a combination of options — you can search by interest, or you can filter through programs by degree or by school, and we've found that 34% of visitors are now using the Search by Interest tool and immediately finding what they're looking for.
How are you making ongoing adjustments to your relevancy model?
I check on the dashboard weekly, even if it is just a quick glance. If there is anything glaring, like a popular search that's not returning any results, or a search result set that's not getting any clicks, we'll quickly update those results. Otherwise I try to make a focused effort once a quarter to go through our data more deeply and customize our results to provide a better visitor experience.
We also build out content as needed for empty search results. A fun example of this is we didn't have anything on our mascot for a while, so that was an easy one to add.
What kind of success have you seen since improving your search with Swiftype?
Search is one of the most popular ways to navigate our website. We've heard a lot of positive feedback on both our main engine (which searches cross-domain, so you can find the main site, the law school, the bookstore, and the intranet all in one engine) and our Search by Interest engine.
For us, the gold standard of conversion is when a visitor applies for admission, but prospective students are a long sales cycle and visit our sites multiple times before they take that step. We know that registering for a campus visit is a high indicator of a user's likelihood to apply, and we can track those metrics and how site search has impacted them to date.
Like any tool, there was a bit of a learning curve when we first set up Swiftype. We had to learn which factors impacted the search results most — whether it be a headline, title, or page content. Now that we've had more than a year to tweak results, we've found a good balance and are serving our visitors more relevant results, which keeps them on the site longer.