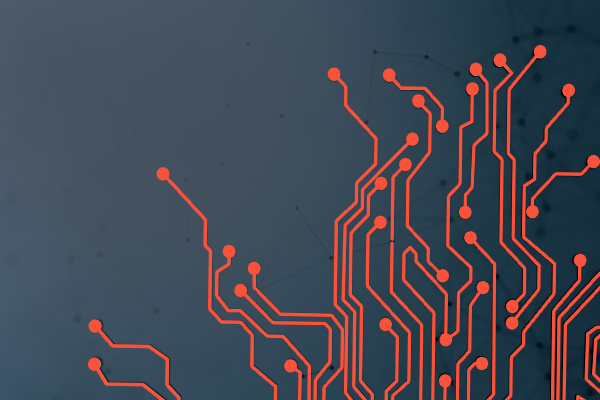 Cheap computing power and storage have recently enabled decades of artificial intelligence (AI) research to be put into practice in various real-world applications. In order to learn, AI algorithms start with a basic structure and then are trained with datasets to create rules for how they should respond to data in the future. AI can unlock hidden insights in large datasets, recognize patterns in words and phrases, and draw on large amounts of information to answer questions. Here are four areas in which AI is impacting the enterprise: cybersecurity, human resources, large-scale document processing, and knowledge management.
Cybersecurity
What's exciting about AI in the cybersecurity realm is that it enables defense systems to detect malicious attacks that have not been seen before. Hackers are constantly changing their tactics and becoming more sophisticated, so a cybersecurity system that can learn and adapt is definitely a major asset.
One specific way AI is being used in cybersecurity is for malware detection. AI algorithms are trained for this using millions of malicious and benign files. After being trained with a sufficient amount of data, the AI algorithms are then able to automatically identify incoming threats.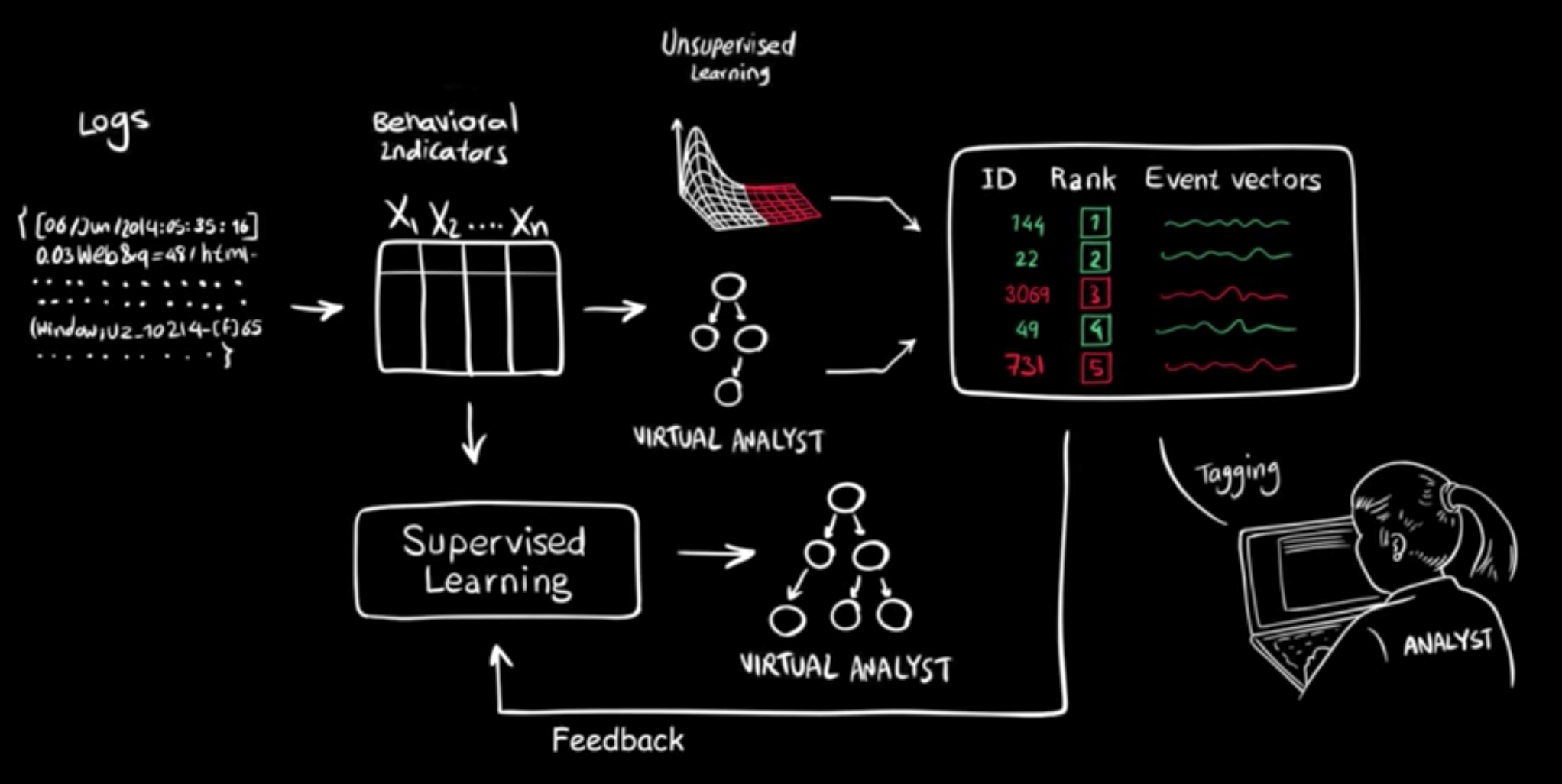 To keep their AI training data up-to-date, companies are continually gathering new information from the web and other private sources to re-train their models. Last year, researchers from MIT and PatternEx announced that their AI platform can predict 85 percent of incoming attacks by continuously incorporating input from human security analysts. Given that the cost of cybercrime is expected to increase to $6 trillion by 2021, it's paramount that cybersecurity companies continue innovating and improving the self-learning algorithms they use to combat hackers.
For more on AI and cybersecurity, read this article.
Some companies in the space: SparkCognition, Cylance, Darktrace, CrowdStrike, Illumio, Hexadite (acquired by Microsoft), Harvest AI (acquired by Amazon)
Human Resources Chatbots
Departments of human resources, especially at larger companies, are constantly fielding questions, onboarding new employees, and working to improve company culture. To reduce the amount of repetitive work they have to do, HR departments can train bots to automatically answer frequently asked questions in internal messaging apps like Slack. After introducing these bots, HR will have more time to work on higher touch problems and new projects.
Beyond just answering FAQs, HR bots can send reminders to employees to fill out forms and continue to follow up with them until they do so. It's difficult to collect paperwork from large teams so having a bot do the heavy lifting is a big boost to the HR department. In addition to helping answer questions quickly, HR bots can also help onboard new employees by sequentially sending them the information they need to get started. Although HR chatbots may have trouble answering complicated or uncommon questions from employees, they will certainly help reduce tedious work and enable HR to take on new challenges.
For more on HR chatbots, read this article.
Some companies in the space: Talla, ubiHR
Large-scale document processing – Automating back office work
Paperwork-intensive industries, like healthcare and insurance, require tons of manual data entry to process their customers' information. Advances in computer vision technology have made it possible for software to process files that are scanned into computers, even if the file contains handwritten text. Basically, the computer uses a technique called optical character recognition (OCR) to convert an image file into a machine-readable text file.

After the file is converted into structured data, another AI system can review the content of the file and make decisions based on context. These decisions could range from determining where to upload the information in the file to fully processing insurance claims and applications.
For more on how AI can be used to automate the back office, read this article.
Some companies in this space: HyperScience, Captricity, AppZen
Knowledge Management through Enterprise Search
Cloud-based apps have enabled our companies to collaborate more efficiently and automate tedious business processes. But as we use more high-quality SaaS apps at work (the average company uses 26), we're also creating more and more data silos.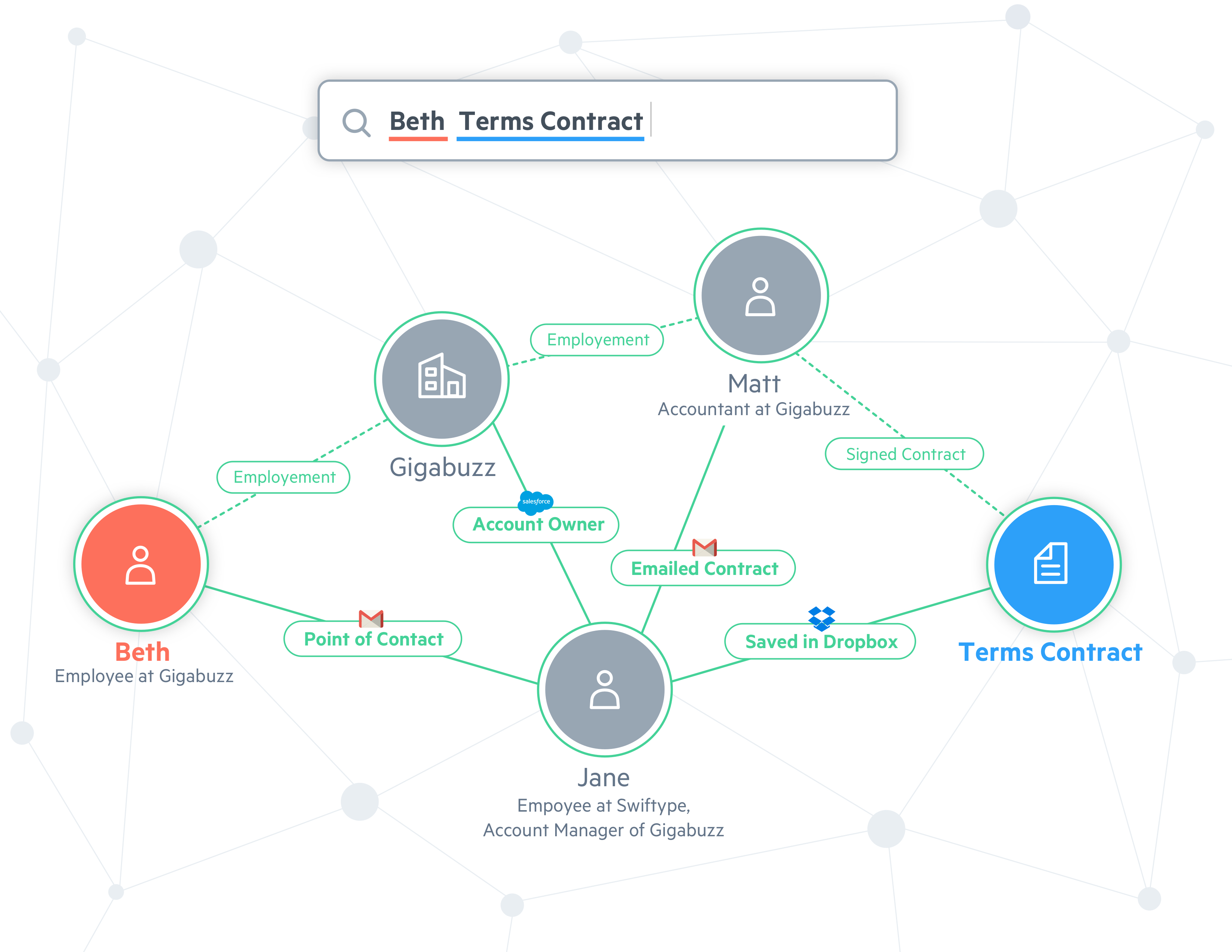 Companies that use AI-powered enterprise search solutions are able to unify their fragmented data and boost productivity throughout their organization. Since enterprise search solutions have a comprehensive view of all the data in a company, they are able to make connections between siloed data sources and build a knowledge graph. This knowledge graph improves search results and enables you to search by employee and find all of their recent work.
Additionally, enterprise search platforms that leverage AI are able to proactively surface relevant information while you're working and even when you're away from your desk. For example, enterprise search solutions will actually process that you have an upcoming meeting, learn some context around the meeting, and send you the documents you need to prepare.
Deploy AI-powered productivity at your company with Swiftype Enterprise Search
For more on how enterprise search can help your company, visit the Swiftype website or read this blog post from our CTO highlighting the benefits of deploying enterprise search. If you're ready to try enterprise search, you can sign up for a free trial here.