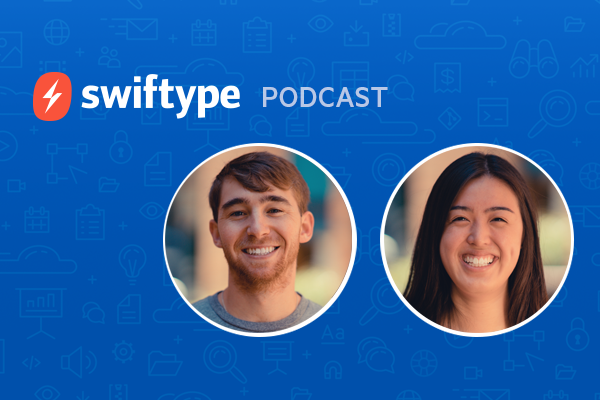 We all know how tough job hunting is, especially for recent college graduates. We've ALL been there. Fortunately, there are ways for students to prepare for the "working-world" while they are still in college to help make themselves stand out amongst other job applicants.
In this episode, we're joined by two of Swiftype's most recent grads: Sam Reid, Growth Marketing Manager, and Kara Chen, Marketing Coordinator. They're here today to share some insights on how they got hired at Swiftype and their thoughts about working at a startup. Both Sam and Kara were rockstars in college; from holding executive positions in their clubs, to personally reaching out to professionals, to studying abroad, their hard work has definitely paid off and we're so glad to have them on the team.
You don't want to miss this episode
Listen along as Sam and Kara take us through their journey from college grads to startup marketers!
If you're longing to learn more about Sam and Kara, make sure to check out both of their blog posts.
Sam: Why I joined Swiftype: Great people and endless opportunity
Kara: Swiftype Through the Eyes of an Intern 👀
Enjoy and stay tuned for our next episode of the Swiftype Podcast!