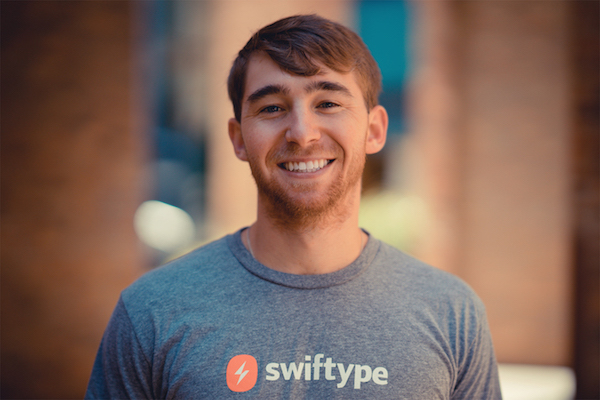 I recently moved from Austin, TX to join Swiftype here in San Francisco. Although I was leaving my family, friends and the great Lone Star State behind, I knew that when Swiftype extended me an offer I had to accept. Here's why.
Reason #1 – The Founders
Swiftype has two amazing founders – Matt Riley and Quin Hoxie. Matt, the CEO, is also from Texas so we had that in common from the start. Matt studied Electrical Engineering at Texas and was Director of Product at Scribd before starting Swiftype with Quin. Quin, the CTO, studied CS at Arizona and was also at Scribd before co-founding Swiftype. These guys are a pleasure to be around and I'm constantly learning from them.
Reason #2 – The People
When I visited the Swiftype office for my interview, every employee I came across went out of their way to say hello. This really had an impact on me and influenced my decision to pack up my life and move to California. In addition to thoughtful, the people at Swiftype are super smart and dedicated. I'm always picking up new things from my coworkers and find myself impressed with our people on a daily basis. And I'm not the only one who feels this way. Just ask Chris, one of our engineers.
Reason #3 – The Culture
Swiftype fosters a culture that is relaxed but fast-moving and focused at the same time. Obviously, results matter at Swiftype but our people also know how to have some fun while crushing their goals. It's well known that people perform at their highest level when they can be themselves at work. This actually happens at Swiftype, and I think it's a key element of the company's success so far.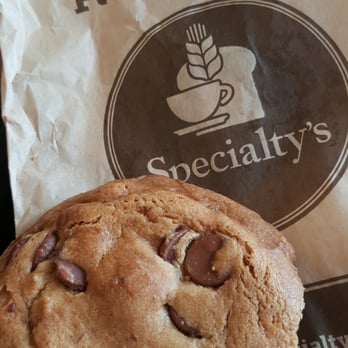 Here's a fact about the Swiftype culture – When a new employee joins the company, we put a box of delicious Specialty's cookies on their desk so that other employees come by throughout the day.
Reason #4 – My Team
The marketing team at Swiftype is special. We have a great leader in Praveena Khatri who sets the tone and keeps us moving in the right direction. Before joining Swiftype, I had worked at small startups and didn't have much experience with Salesforce or Marketo. The marketing team helped me quickly get up to speed with these important platforms. Additionally, the Swiftype marketing team is the largest team I've been a part of. Nevertheless, I found it very easy to mesh with the team, collaborate on projects and push things forward.
Reason #5 – The Market Size and Opportunity
Our search technology at Swiftype is in a league of its own. Today, we power search for over 500,000 websites and serve great companies like Lyft, Okta, Twilio, Qualcomm, NBC Universal, HubSpot, Cloudflare and Asana. If you have a customer-facing website and you aren't using Swiftype Site Search, you're truly doing your company a disservice.
There are around 4,300 publicly traded companies (Source: World Bank) and 27.9 million small businesses in the US (Source: US Gov't). Considering that most companies need a website these days, we have a large total addressable market at Swiftype. And we're just talking about the market for our site search product in the US. (My nickname on the marketing team is CrunchBase, so I guess it makes sense that I sized up our market opportunity)
Recently, we launched a new product – Swiftype Enterprise Search. Swiftype Enterprise Search enables a company to search across all their internal data, no matter where it's hosted, from one search bar. Historically, only really big companies needed an enterprise search solution but that has changed. Over the past 5 years, there has been a proliferation of high-quality SaaS apps and productivity tools.  But these apps have also introduced a data fragmentation problem that is pushing back on that progress — causing frustration within teams, duplication of work, and overall inefficiency. Swiftype solves this data fragmentation problem for both startups and Fortune 500s – helping companies to be more productive and get the most out of their data.

Swiftype is Hiring!
I'm a huge believer in both of our products and can't wait to see how much we grow over the next year. If you're interested in joining Swiftype, you can check out our careers page for our current openings and apply.