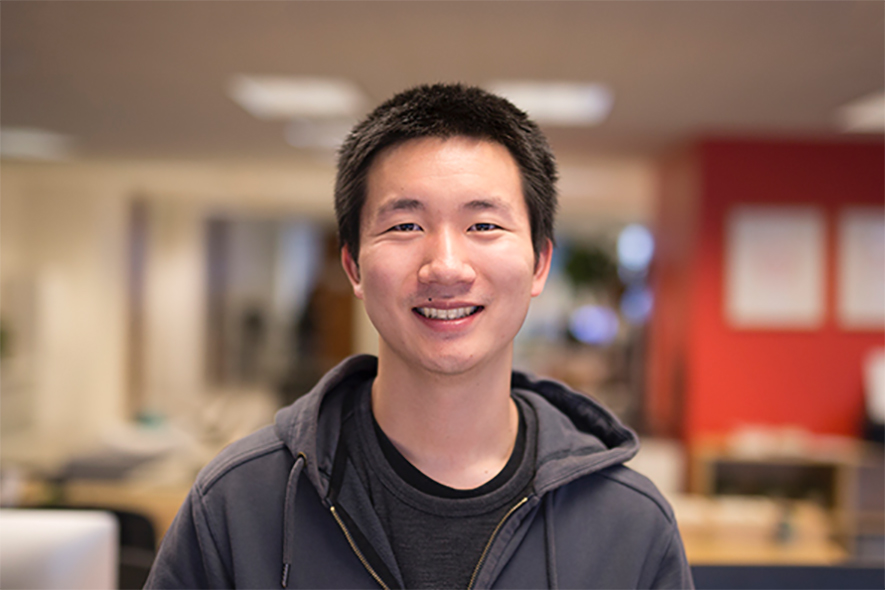 I joined Swiftype shortly after graduating from Georgia Tech with a B.S. in Computer Engineering last May. I got to spend four years in Atlanta, which provided me an amazing startup ecosystem that let me invest a significant amount of time while still being a college student. I was able to work on a great team at Springbot and build out and launch an MVP at Stackfolio. I got to venture out a bit and intern at MongoDB last summer as well.
The startups I got to work with varied quite a bit in size, and I decided I wanted to join a startup with a small, somewhat established development team. I think this sweet spot is the best type of environment for growing as a software developer. Swiftype definitely fit that criteria, and much more.
Reasons I ended up signing my life to Swiftype:
I can see value in the product.

I always default to using the "site:www.website.com" syntax on google instead of using a website's dedicated search tool. I think it's silly that the majority of websites get beaten by a generic web crawler at finding their own content.

Swiftype gave me the time of day.

Quin [the CTO of Swiftype] personally reached out to me the day before my interview with a phone call and a follow-up email to make sure I was doing fine and made my way to San Francisco without issue. He also was very active throughout my entire interview process to make sure everything went smoothly. I got the feeling that he actually (even if just a little bit) cared about me.

I got the opportunity to ask in-depth questions about the company and its technology, which caused my interview to run way longer than scheduled. Swiftype was one of the few companies that was happy to take the time to give me in-depth answers.

Initial contact to offer was less than three weeks. (Not the quickest of all time, but considering I was on the other side of the world or on a plane for 9 days of that time, I'd say it's pretty good.

I got a clear idea of what I would be doing.

More often than not, I think new software developers go into jobs pretty blind on what they're actually going to do. I learned this the hard way through my first internship! It's perfectly understandable given many circumstances, and perfectly reasonable for people to put themselves into that situation, but it still makes me very uncomfortable.

I knew who I'd be working with.

I got to interview with the entire engineering team. I left with the feeling that if I could be where they are when I get to their age, I'd be pretty happy with my career. We'll see how that turns out.

Swiftype aligned with my interests.

The vast majority of my abandoned personal projects revolved around scraping data and doing something with it. I only found a select few startups whose business revolved around this concept and actually did meaningful things with it.

Super soft hoodies that actually look normal.

At least at the time, this was a priority. Unfortunately, not many people or companies actually took me seriously, which is understandable. Regardless, this is my public request for the long awaited Swiftype hoodie V2.

Positive Culture inclinations.

It's tough to evaluate culture through interviews that span a short amount of time. But I got the same baseline vibes from the Swiftype engineering team as the friendliest, heartwarming development team I interviewed with in Tennessee. This absolutely wasn't a priority while I was in the job search, but looking back on it, this definitely helped me make a quick decision to say yes to Swiftype.
*****
Note from the Swiftype Team:
Looking for a new opportunity? Jonesing to work with a talented, up-and-coming software development team? Really into soft hoodies and free lunch? You might be a great fit for the Swiftype team! We're not on Tinder, but you can check out our careers page for our current openings and apply.