High-intent website visitors use site search
About 30% of your website visitors will perform an on-site search, and it's a strong sign of intent when they do. Website visitors who perform a search are telling you they're interested in your company or product and what's great is that you know exactly what they're interested in. Search data is valuable insight that helps you to understand your customers, identify trends as they develop, and optimize your website content with confidence.
The road to better search
Although some companies treat site search as an afterthought, it's actually a powerful revenue lever and source of unique insight that you might not get anywhere else. When evaluating search solutions for your website, it's important to consider that products can vary widely depending on their underlying architecture, algorithms, user interface, and analytics dashboard among other key factors. Getting more out of your search bar is definitely possible if you follow best practices for ingesting your website's content, implementing your search UI, and optimizing your search overtime.
Years of learning in the site search market
Search bars are our thing
Here at Swiftype, we're the trusted search provider of Fortune 500s, governments (like The City of Portland), high-growth startups (like Mapbox), small businesses, and universities of all sizes — helping them to implement and continually optimize solutions that meet their business needs. When companies decide to evaluate Swiftype for their search projects, they're frequently swayed by our ease of implementation, intuitive admin dashboard, and fully customizable search interfaces.
Hosted search built on the world's most popular search technology
A big thing that companies appreciate about Swiftype is that we are owned by Elastic so our product is officially supported by the makers of the Elastic (aka ELK) Stack, an open source technology that has more than 150 million downloads worldwide. Elasticsearch, a component of the Elastic Stack, is the go-to search technology for companies like Dell, Yelp, Goldman Sachs, Facebook, Verizon, and Instacart. Swiftype is a hosted search solution built on the Elastic Stack. By architecting our search product on Elastic's robust infrastructure, we've been able to make world-class search technology easily and immediately accessible to businesses and teams of all sizes and technical competency.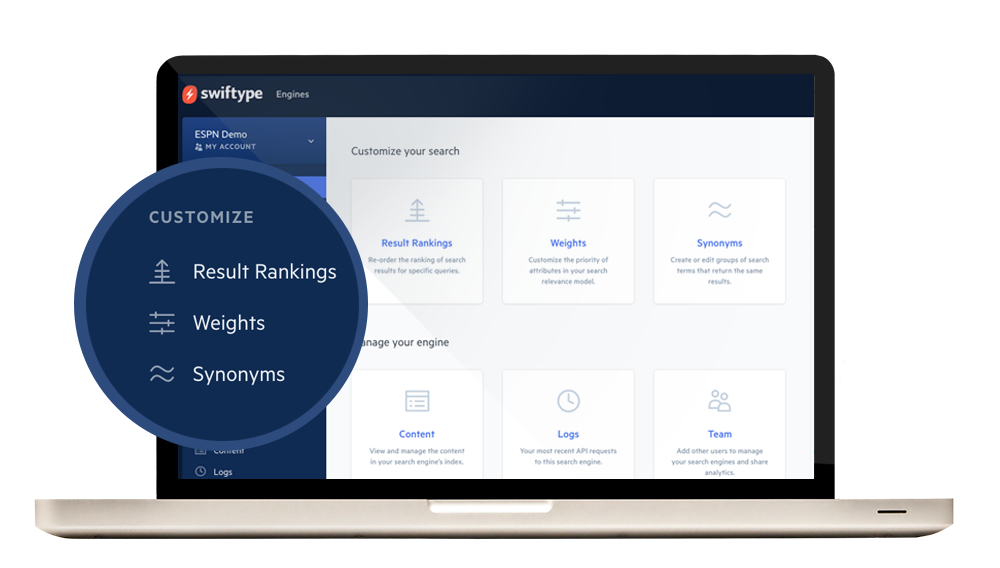 Webinars: Product Demo and GSS Migration
You're invited!
Whether you're looking to migrate from GSS, add search for the first time or improve your exisiting implementation, we encourge you to attend a webinar to learn more about how Swiftype can help. 
SaaS Site Search Product Demo Introduction
Date: Wednesday, Jan 24, 2018
Time: 10:00AM PT / 1:00PM ET
Duration: 1 hour
Register here: http://bit.ly/2Dlqp4K
Migrate from GSS to Swiftype Site Search in 4 Easy Steps
Date: Thursday, Feb 1, 2018
Time: 10:00AM PT / 1:00PM ET
Duration: 1 hour
Register here: http://bit.ly/2mtbNcn
Let us know if we can help
We're looking forward to seeing you at one (or both!) of our upcoming webinars. In the meantime, if you have questions or just want to learn more email us at success @ swiftype.com or head over to our website.