Retaining customers is hard
Getting customers to try your product is really hard. Retaining them as happy customers year after year might be even more difficult.
"Our customers are loyal to us right up until the second somebody offers them a better service" – Jeff Bezos
When a customer uses your product, whether it's an HR platform like Gusto, an internal messaging platform like Slack or a marketplace like Uber, they are going to have certain expectations about how it should look, work, and feel. When a customer lands on your product's home page for the first time, the clock starts ticking for you to make your mark and retain them as a long-term customer.
Great customer experience leads to increased retention
A great framework for thinking about customer retention is customer experience. What do people think about when they hear your company's name? Would they recommend your product to their friends? Optimizing the customer experience that your company provides will help you to improve retention and boost revenue. When thinking about providing a better customer experience, there are many different customer touch points you can work to improve. Here are 5 ways you can improve customer experience at your company.
1 – Simple customer onboarding
Drive new users to your core features
A new customer has just signed up for your product. Your goal is to quickly help them to realize the core value of your product so they will incorporate it into their workflow or daily life. According to CloudLock, there are 150,000+ unique apps used by their 10 million users at over 750 companies. With so many apps on the market, you only have a short window of time to prove your product's value to your new customer.
In order to help your customer understand the key benefits of your app, you should have a simple onboarding flow. You should be very strategic with your onboarding flow and not walk through too many of your features as this may overwhelm a new user. Your onboarding flow should highlight your key features and encourage users to take actions that you know lead to retention. You can use a tool like WalkMe or Appcues to easily add in-app onboarding flows to your product.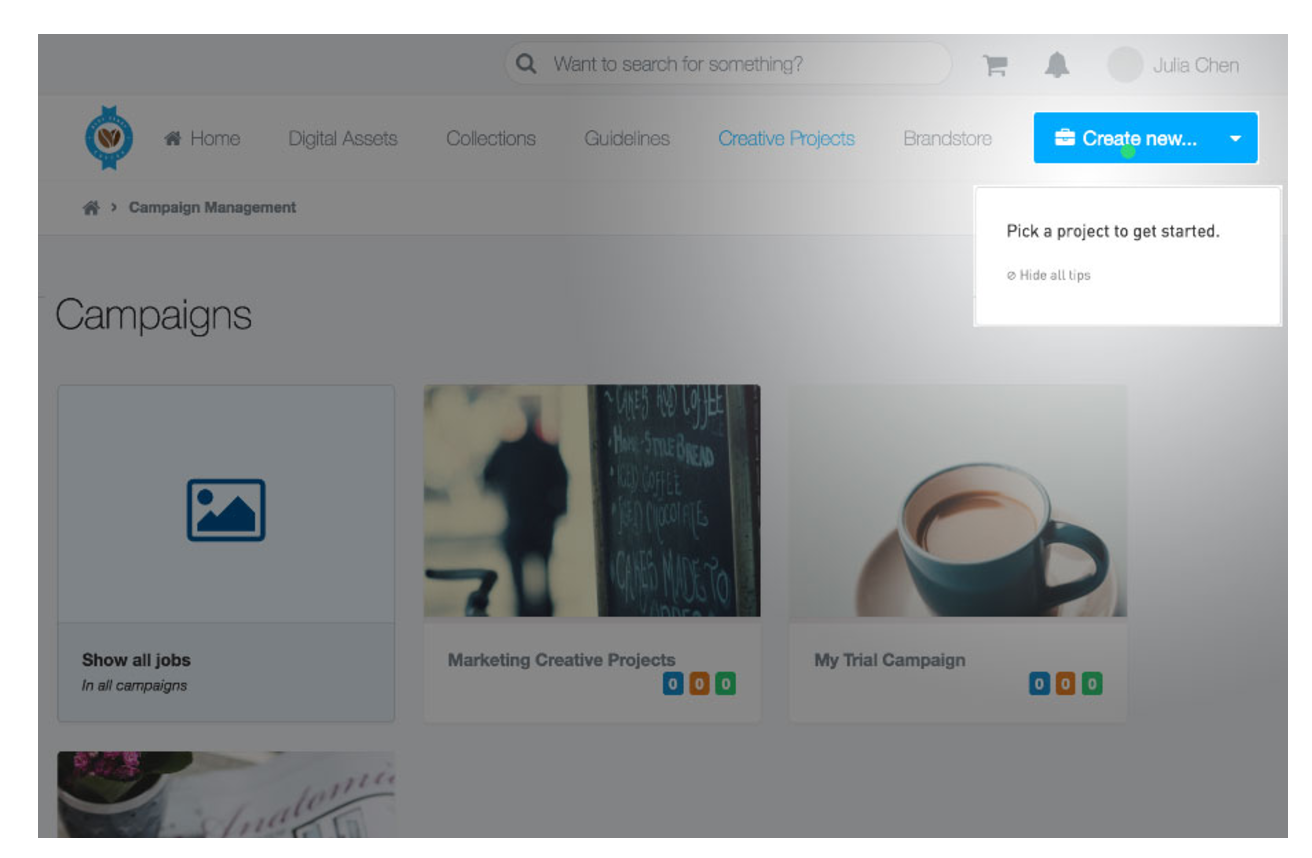 Furthermore, you can send new customers emails or other notifications to nudge them towards taking specific actions. For example, a project management app might send you an email with instructions for creating your first project and inviting teammates to collaborate.
Don't rely on your documentation to guide new users
It's really important to remember that most of your customers are not going to read the documentation before they try your product. They're just going to start using it and expect to learn how it works. By providing in-app onboarding and sending informational emails, you can add structure to your new user experience and boost your retention rate.
2 – Have a well-documented help center with advanced search technology
Customers prefer self-service
According to the HBR, 81% of all customers attempt to take care of matters themselves before reaching out to a live representative. Customers want to be able to help themselves, but all too often, companies do not enable customers to find what they need on their own.
Companies like Asana, Twilio, SurveyMonkey and Lyft have invested in creating high-quality customer knowledge bases and then making them accessible with advanced search technology. At Swiftype, we work with these companies and others to provide search technology that integrates with their help center platforms and enables effective self-service customer support. 
Resolve support tickets before they happen
Some companies that use Swiftype have been able to drive down the number of support tickets they are receiving by making their support ticket description field searchable. By suggesting relevant help and documentation to their customers as they file support tickets, companies are able to resolve support tickets before they happen and reduce their overall support load.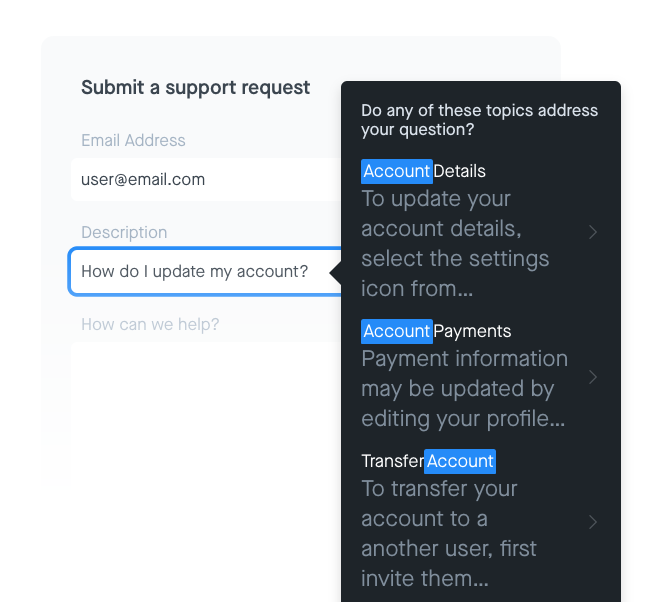 Data-driven customer support
Furthermore, using search in your help center enables you to recognize trends in search data. These trends, such as frequently asked questions or questions that return no results, will help you to decide what new support content to create and can also inform your product roadmap.
For more on using search in your help center see:
3 – Have a scaleable system for answering customer questions
What about questions that customers can't find the answer for in your help center? Whether they issue a support ticket, come in through live chat or send you a tweet, you want to provide consistent and timely answers to their questions.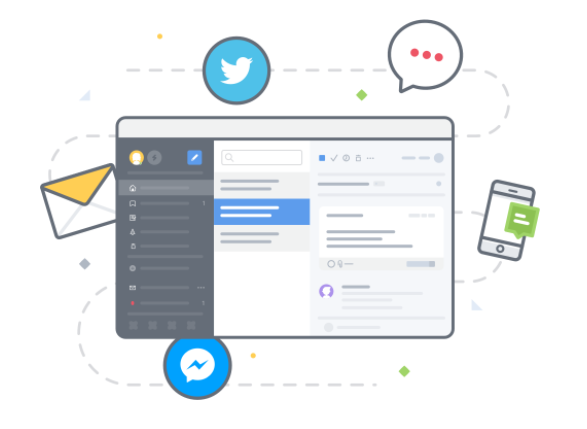 Give your support team the tools they need to succeed
In order to scale your customer support operations, you need a help desk platform like Help Scout or Zendesk and then a reliable platform for aggregating customer questions from disparate channels like Salesforce Service Cloud or Front. This will help you get the most out of your customer support team by quickly assigning new questions to team members and making sure they don't duplicate their work.
In general, customers aren't used to quickly getting helpful answers to their questions. If your company can do this, it will be a huge plus to you customer experience efforts and will positively influence customer perception of your company.
4 – Iterate based on customer feedback (listen to your customers)
"Listen to what your users tell you, improve your product, and then listen again." – Sam Altman
This is a pretty straightforward tip but one that gets easily overlooked or even dismissed. As you continue iterating on your product, you'll want to take customer feedback into consideration. Every company knows they should do this; the hard part about listening to customer feedback is deciding how much it should actually influence your product roadmap.
Customer feedback and your product roadmap
When it comes to building new features based on customer feedback, take a look at this post by YC Partner Geoff Ralston: http://blog.geoffralston.com/startup-priorities.
His post focuses on helping resource-constrained startups figure out what to build next, but I think it applies to software companies more widely as it's very common to be constrained when it comes to developer resources.
Balancing feedback with product vision
Although customer feedback is a valuable tool for shaping product vision, it's also important to draw some inspiration from other sources. Steve Jobs is well known for saying, "people don't know what they want until you show it to them" (Source). This makes sense considering he conceived of the iPod which most Apple customers at that time probably would not have thought of, let alone have considered technically possible. So, it's important to listen to customers but don't let their feedback steer you away from testing out some big innovations.
As for collecting customer feedback, you should have a system in place for doing so. More on this in tip #5.
5 – Measure customer happiness (so you can keep improving)
Simply put, it's important to measure customer happiness so you can work to improve it. We all know that it can be difficult to get customers to answer surveys, so you should aim to measure customer happiness in a simple and concise manner.
Easily measure customer happiness and loyalty with Net Promoter Score
One popular way to measure customer happiness is the Net Promoter Score (NPS). NPS is a popular measurement because it's a single question and research has shown that strong NPS ratings correlates with revenue growth (Source).

How NPS works
If you're unfamiliar with NPS, it is calculated based on the responses to a single question: How likely is it that you would recommend our company/product/service to a friend or colleague? The scoring for this answer is based on a 0 to 10 scale.
Customers who respond with a 9 or 10 are called Promoters and you can expect them to be loyal customers. Customers who respond with a score of 0 to 6 are considered Detractors, and those who respond with a 7 or 8 are labeled as Passives.
NPS is calculated by subtracting the percentage of customers who are Detractors from the percentage of customers who are Promoters. So, if 40% of respondents were Promoters and 15% were Detractors, your company's NPS is 25.
Other NPS notes:
Because many companies measure their NPS score, you can benchmark your score against your industry to get a feel for how you're doing.

As part of your NPS survey, it's a good idea to ask a follow up question like, "Can you share why you rated us a 6?"

Tools for measuring NPS: SurveyMonkey, Promoter.io, Wootric
Getting started with Swiftype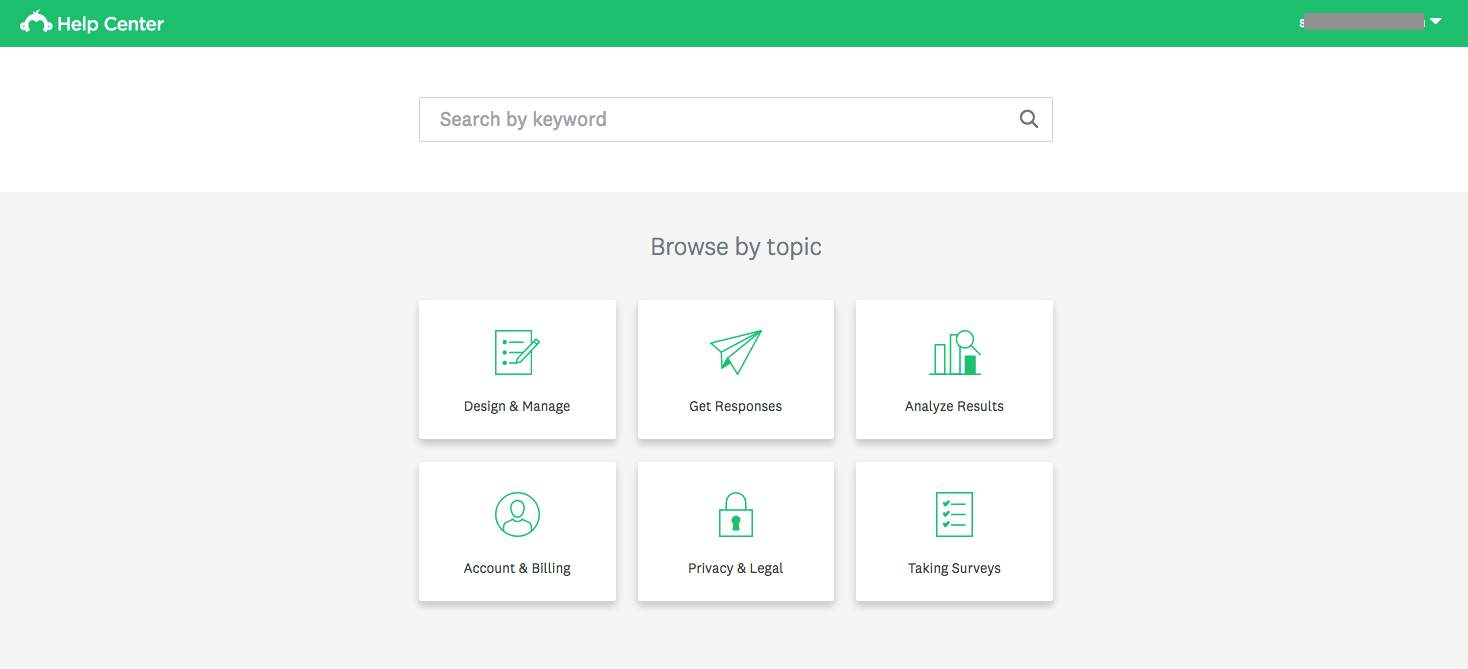 After implementing Swiftype, SurveyMonkey noticed that over 90% of people that visit their help center find the information they're looking for without contacting a support specialist.
Swiftype Customer Support Search enables companies to quickly help their customers find what they're looking for. After implementing Swiftype, SurveyMonkey noticed that over 90% of people that visit their help center find the information they're looking for without contacting a support specialist.
Interested in implementing Swiftype for your help center. You can sign up for a free trial here or learn more on our website here.
Do you use Zendesk for customer service and support tickets? Check out Swiftype for Zendesk.