Lots of website content and many types of visitors
As a higher education institution, you have thousands of pages of content that you want to make easily accessible to your wide range of constituents. Prospective students, current students, alumni, faculty, staff and parents all need to be able to find information on your website. How do you ensure they can find what they need?
Search makes content more accessible
Over the past 10 years, we have all grown accustomed to opening up Google, typing in what we want to find and getting relevant results. Search is an intuitive and flexible way to navigate the web as well as individual websites. A search bar is a window into many types of content and the interface can handle a wide variety of use cases.
Website searchers are on a mission
When a website visitor elects to use the search bar on your website, they have a specific goal in mind, so it's important to provide them with relevant search results. At Swiftype, we specialize in building relevant site search technology and making it incredibly easy to set up on your website. We're fortunate to be able to work with some great universities, and we wanted to highlight their Swiftype success stories.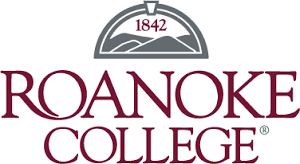 Roanoke College
Located in Salem, Virginia, Roanoke College has an enrollment of 2,000 students. In 2014, Roanoke was ranked 2nd on the U.S. News and World Report list of Up-and-Coming National Liberal Arts Colleges.
Michael Santoroski, Director of Web and Software Development at Roanoke, was recently tasked with improving the college's site search functionality as part of an overall website redesign. Roanoke had been using Google's Custom Search Engine, but it was no longer meeting their needs. With a limited IT team, Roanoke needed a solution that would be easy to implement. After doing some research, they decided to go with Swiftype.
"We were constantly getting emails through our contact page from users who couldn't find content they were looking for, whether that be an upcoming course schedule or an event. As soon as we implemented Swiftype, the emails stopped…virtually overnight."

– Michael Santoroski, Director of Web and Software Development at Roanoke College
Before implementing Swiftype, Roanoke was constantly getting emails through their contact page from users who couldn't find content they were looking for. After implementing Swiftype, Roanoke cut the number of web support emails to virtually zero, and they've improved the overall user experience of their website.
READ MORE ABOUT ROANOKE + SWIFTYPE

NYU Libraries
New York University (NYU) Libraries is a global organization that advances learning, research, and scholarly inquiry in an environment dedicated to the open exchange of information. As the library of a prestigious university in the 21st Century, their proactive focus on technology enables them to actively reach users at their point of need, wherever that may be.
NYU Libraries was using Google Site Search, and they didn't have a lot of ability to customize the search. NYU wanted to have more control of their search, so they made the switch to Swiftype.
After implementing Swiftype in a single day, NYU Libraries was able to enhance the user experience on their website. Visitors are now performing more searches than before and "it's become very clear that site search is a big deal for [NYU's] users." To better understand what visitors are searching for, NYU Libraries uses Swiftype Search Analytics to see popular queries and commonly misspelled queries. After reviewing this information, NYU manually adds search results for misspelled words through a drag-and-drop interface.
READ MORE ABOUT NYU LIBRARIES + SWIFTYPE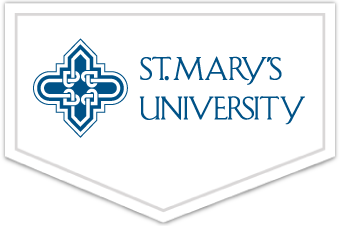 St. Mary's University
Founded in 1852, St. Mary's is a liberal arts school located in San Antonio, TX. Personal attention and powerful academic programs have made St. Mary's a nationally recognized liberal arts institution.
Before implementing Swiftype, St. Mary's struggled to search across all of the different websites, both internal and public-facing, that they have created over the years. When they went looking for a site search solution, they wanted to find a product that enabled them to quickly customize their search results and have their changes go live immediately.
According to Elaine Shannon, Web Developer & User Interface Specialist at St. Mary's, "search is one of the most popular ways to navigate our website." They've received a lot of positive feedback on both their main site search engine and their Search by Interest engine. St. Mary's Search by Interest engine is a dedicated search tool for prospective students to enter the subject matter they're interested in and be presented with relevant majors at the school.
READ MORE ABOUT ST. MARY'S + SWIFTYPE

"It's a big deal when we can make sure we're serving up the content our audience is trying to find—even with terms that are often misspelled." — Dustin Reynolds, Assistant Director of Digital Marketing, Azusa Pacific University
Azusa Pacific University
Located northeast of Los Angeles, Azusa Pacific University (APU) is home to almost 10,000 students and counts 68 bachelor's degrees, 45 master's degrees, and eight doctoral programs within the system.
After years of using the Google Search Appliance for their website, the APU web team was faced with a new challenge. After Google announced it was phasing out the product, they were on the search for an even better solution—and not something so "old school."
APU was able to get Swiftype fully set up on their website in about two weeks. During that time, they configured the search UI to match their website, created some custom meta tags to help guide the Swiftype web crawler (SwiftBot) and optimized the weights placed on fields in the their indexed data.
After implementing Swiftype, APU feels like they are providing a better experience to their website visitors. Additionally, they have a better understanding of what people are searching for on their website and can react accordingly.
READ MORE ABOUT APU + SWIFTYPE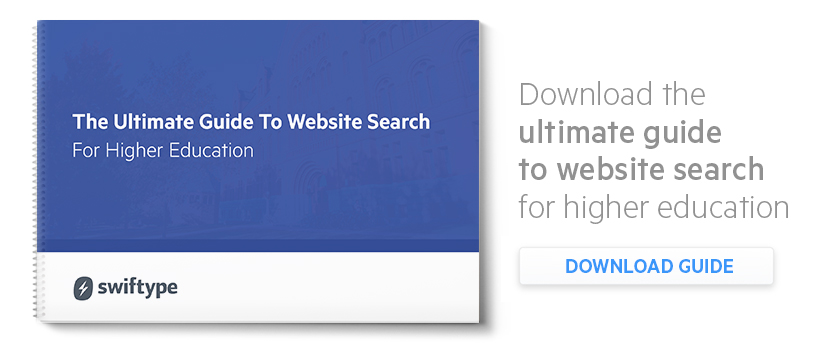 Getting started with Swiftype Site Search
To get started with Swiftype, you just enter your website's address and Swiftype will index your site and create your search engine in real-time. No coding is required, but developers can use the API for extra control. Swiftype can index any amount of content and new content is indexed automatically, so your search is always up-to-date.
A free trial makes trying Swiftype risk-free
Want to try out Swiftype Site Search for your website? You can sign up for a free trial here.