NOTE: This has been published anonymously to protect the author's identity.
By day, I work as an administrative assistant for a hospital. By…the rest of the day…I'm what my friends fondly call an "online shopaholic." But I'm so much more than just an online shopper—I'm a lifestyle curator. Don't just take my word for it! My half a million Instagram followers would probably agree.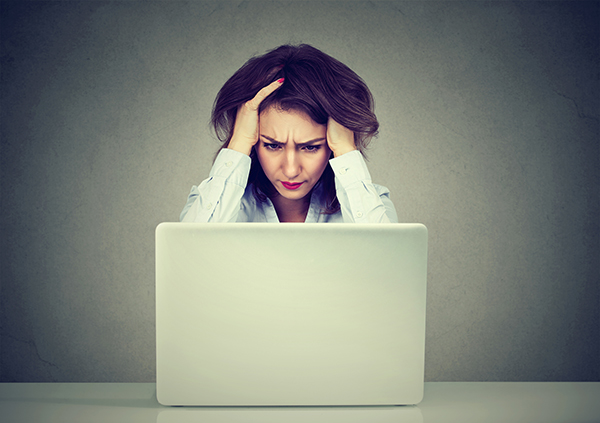 It's about creating a lifestyle
I get a lot of new followers every day because I take my unofficial job pretty seriously. I don't just go to the H&M website and buy the first thing I see on the homepage. Anyone can do that! I'm all about creating a cohesive and unique look out of pieces that no one else would even think could work together. That requires a lot of digging deeper into sites, and searching for some pretty specific items of clothing.
Some days, I'll be looking for some new athletic gear, and I can go to a website like Beyond Yoga and find whatever I want super easily. Their search is just so user friendly, and seems to know me well enough to show me what it knows I want before I have to look for it. For example, one time I wanted a new pair of leggings, but I wasn't sure what style. I started typing in "leg" but before I got any further the search box had automatically suggested 4 pairs of awesome-looking leggings. I saw a gorgeous pair that were white and adjustable that I just had to have.
So, Beyond Yoga also has this section at the bottom called "complete the look," which basically means they suggest other clothes that can, well, complete the look. But on the leggings I was looking at, that section was EMPTY! They had no idea what to use to complete that look.
Time to complete the look
Good thing I'm a lifestyle curator huh? Kicking into action, I jumped over to one of my go-to shops, Teespring, because they tend to have a lot of quirky and unique designs that I like to use in my casual looks. I typed in "tank," but there's no autocomplete function, it's just auto suggestions, and for some reason "tank tops" is all the way at the bottom of the list. It's okay, not everything in life is going to come easy, right? (I think I read that on a bumper sticker.)
After scrolling down to the end of the list and clicking on the "tank top" suggestion, I was horrified to find that I had to look through all of their tank tops. That's over 24,000 results I got back! And two of the top three weren't even tank tops! One was a t-shirt, and one was a mug! Who knows how many of those 24,000 results were actually tank tops? I tried to filter the results a little more by adding "yoga" to my search, and it helped a little, but there were still almost 2,000 results I had to sort through. Many of the results were off-topic and had nothing to do with yoga, so after clicking a few more filter checkboxes ("tank top" – but really, why would I have to filter by "tank top" when I was obviously looking for tank tops?—and "american apparel") I ended up with seven results to choose from. None of them really fit the look I was going for, so I tried again with a different brand. There were about 50 results for Gildan, and I found a couple of designs that might have worked, but I kind of felt like I was trying too hard to force one of those tank tops to fit the leggings at this point. So I gave up on Teespring.
No time for bad search
I decided to try another one of my go-to shops: Azalea Boutique. They usually have a lot of great styles and are pretty good about organizing their looks by "moods." I do like to browse their moods for inspo sometimes, but their "sporty" looks were just not hitting what I wanted to do with mine. It's getting a little cooler, so I thought it would be cute to add a nice long sweater to my look. So I typed "sweater" in the search box and all these beautiful options showed up before I even hit enter. The first one looked really good: a beautiful white and black striped knit sweater, so I clicked on that. But on closer inspection it didn't really go with the look I was curating, but they had some great suggestions right below it and one of them, the Longline Hoodie, was perfect! They basically did the work for me.
Last item: shoes. I used to love Quicksilver's shoes, but after too many frustrating searches, I decided I needed better. My new go-to is FYFO. They're from England, so they have different words for things. Good thing I'm a citizen of the world, so I know I'm looking for "trainers" instead of "sneakers." Before I even finished typing the word, I found THE ones: Pineapple Mara Hi Tops. They were gorgeous, and they fit my look perfectly.
Some days are more frustrating than others, but that usually depends on how easy it is to search and use the filters for the online shops I like. If a store's search sucks, I'm definitely not going to waste my time scrolling through thousands of items of clothes. I'm a pretty patient person, but ain't nobody got time for that.
—————————————————————————————————-
Don't risk your customers giving up on your products. Try Swiftype today.